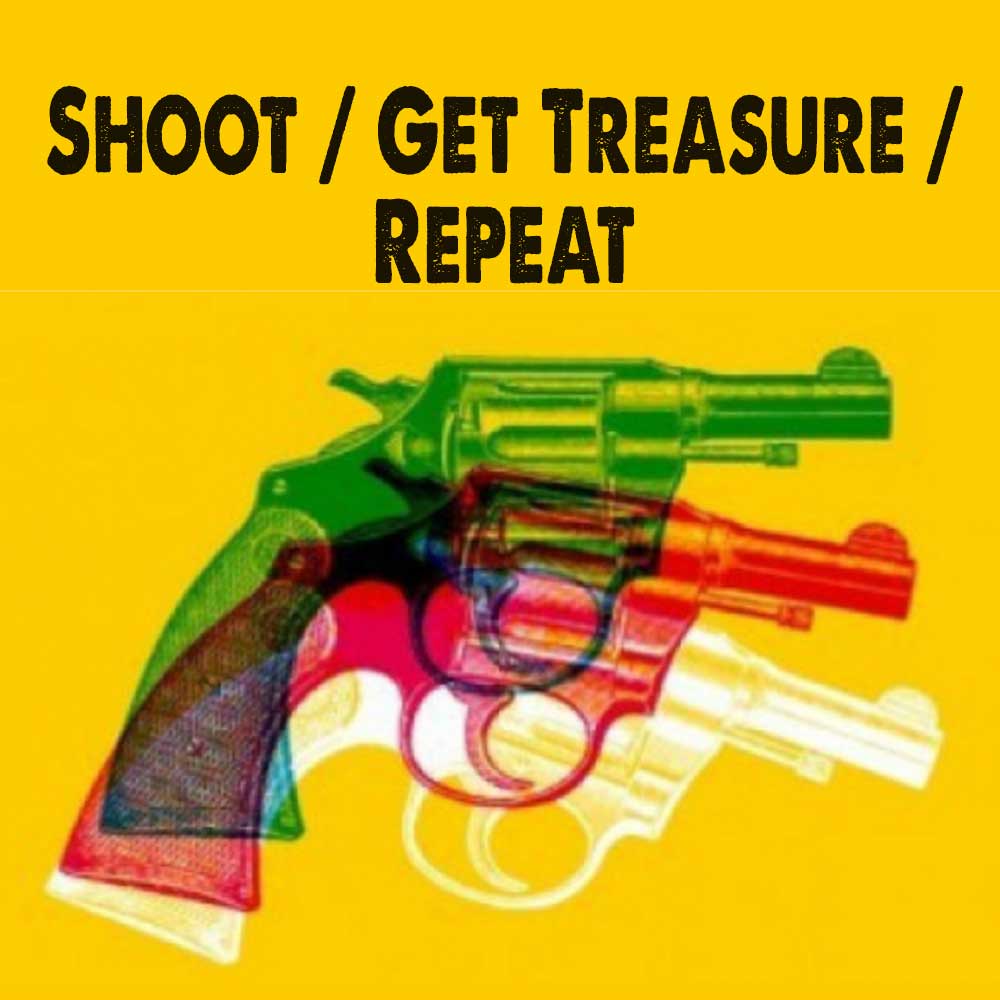 Dates:
3 PERFORMANCES.
FREE MEMBERS EVENT!
March 30, 31 & April 1 @ 6.30pm.
Experienced Director/theatre worker Susan Melhuish is bringing Mark Ravenhill's politically charged Shoot/Get Treasure/Repeat to the Drill Hall Theatre for 3 nights as part of the Company's FREE Member Nights (friends are welcome too).
Shoot/Get Treasure/Repeat opened at the Edinburgh Fringe Festival in 2007 and was a controversial Winner of the Fringe First Award, co-produced by The National Theatre, Gate Theatre & Royal Court Theatre.
Three short pieces from this epic cycle of 16 have been chosen for a moved reading at the Drill Hall Theatre.
Shoot/ Get Treasure/ Repeat questions our civilized worlds, values such as freedom and democracy, and the members of a Western democracy intent on imposing its "freedoms" on the rest of the world.
The very talented, experienced cast includes: Brenda Shero, Russell Eldridge, Jeremy Mottershead, Mandy Morris, Tara Haughton, Thomas Hughes, Mike Russo, Kasadevi Curtis and Kylie Strelan. Sound by Alan Hughes & lighting by Geoff Moon.
A warning: this material contains strong language. Audiences can expect to find the work disturbing, humorous and entertaining.
Don't miss this provocative & compelling theatre!
These free performances will be the last show at the theatre in several months as The Drill Hall Theatre closes for renovations.
While the nights are free bookings are still required to ensure you have a seat.