DRAMA CLASSES FOR YOUTH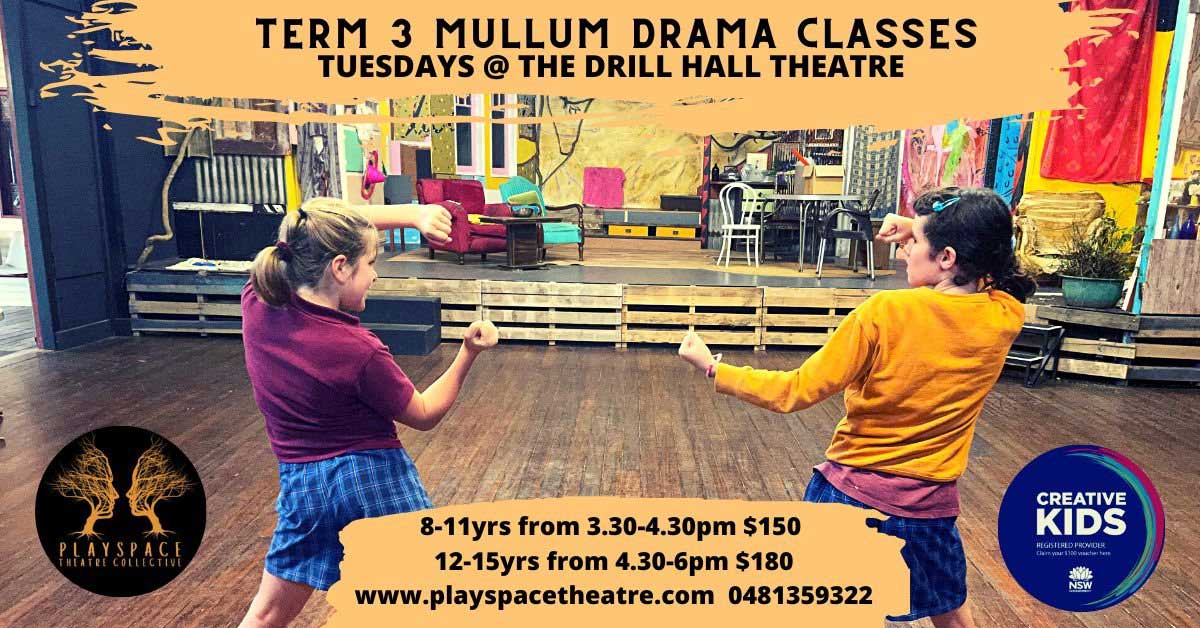 Venue: The Drill Hall Theatre, 4 Jubilee Ave, Mullumbimby
Time: Tuesday 3:30 – 4:30 for 8-11 Years & 4:30 – 5:45pm for 12-15 years.
Cost: $150 – $180 per term
Contact: Bianca Sirianni at [email protected]
ACTING WORKSHOPS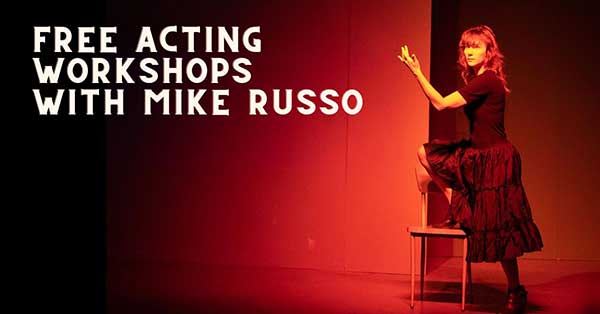 Venue: The Drill Hall Theatre, 4 Jubilee Ave, Mullumbimby
Time: Mondays @ 7.30pm.
These free workshops are for adult actors with or without acting experience and are held in a friendly, cooperative environment, run by Mike Russo. Mike is an experienced and qualified acting teacher, who has run these workshops for over ten years. While free, participants do need to become an associate member of the Drill Hall Theatre Company, a cost of $15.
The workshops consist of skills training and exercises to free up one's creativity. The aim for 2023 will be to work towards a production at the end of the year, however, it is not necessary to be in the production in order to attend the workshop.
Just turn up at the Drill Hall on a Monday night at 7:30pm. If you want further information then please email.