The Drill Hall Theatre Company is a not-for-profit community theatre run entirely by volunteer members, who have been entertaining audiences here for almost 40 years.
The Company is a constituent group of the Mullumbimby District Cultural Centre (MDCC) which also includes the Mullumbimby Adult Learning and Potters Association. The MDCC manages the site and as a member of The Drill Hall Theatre you are also a member of MDCC.
Associate Membership is open to anyone and entitles you to:
Free tickets to the dress rehearsal of Drill Hall Theatre shows;
Discount tickets (concession rate) to Drill Hall Theatre shows;
Access to Drill Hall Theatre workshops;
Receive Drill Hall Theatre news and audition notices;
Perform in Drill Hall Theatre productions; and
Direct and produce Drill Hall Theatre productions.
Associate Membership costs $15 per calendar year.
Our committee is made up of volunteer members:
COMMITTEE MEMBERS:
President: Chris Benaud
Vice President: Mike Russo
Acting Treasurer: Sunita Bailey
Secretary: Sunita Bailey
Artistic Director: Liz Chance
Theatre Administrator: Bianca Sirianni
Committee: Toni Appleton, Peter Gough, Greg Aitken, Mike Russo, Tara Haughton
SUB COMMITTEE:
Theatre: Liz Chance, Greg Aitken, Chris Benaud, Sunita Bailey.
Film Society: Sonia Borenstein, Peter Gough, Geoff Moon, Anara Carroll, Alex Benham, David Steward.
Grants: Toni Appleton, Chris Benaud.
Technical: Sunita Bailey, Geoff Moon, David Steward.
Hot Shorts: Mike Russo, Peter Gough, Geoff Moon.
MDCC: Mike Russo, Toni Appleton, Greg Aitken.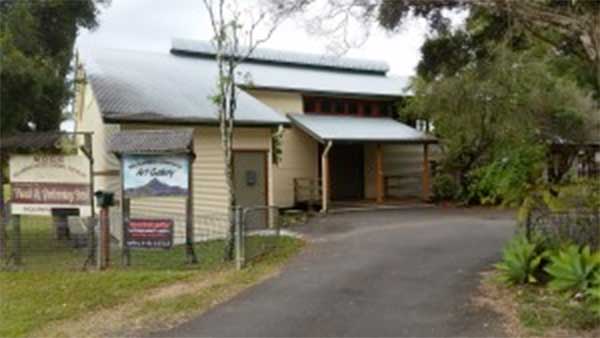 Become part of The Drill Hall Theatre Company community and become a member today!
MEMBERSHIP ENQUIRIES
If you have any Membership enquires before payment, please email The Drill Hall Theatre Company Committee or complete the form and we'll get back to you soon.
4 Jubilee Avenue, Mullumbimby NSW 2482
Email: [email protected]
MEMBERSHIP PAYMENT
Become a Member today! Click on the button below to pay for your Membership with the Drill Hall Theatre.