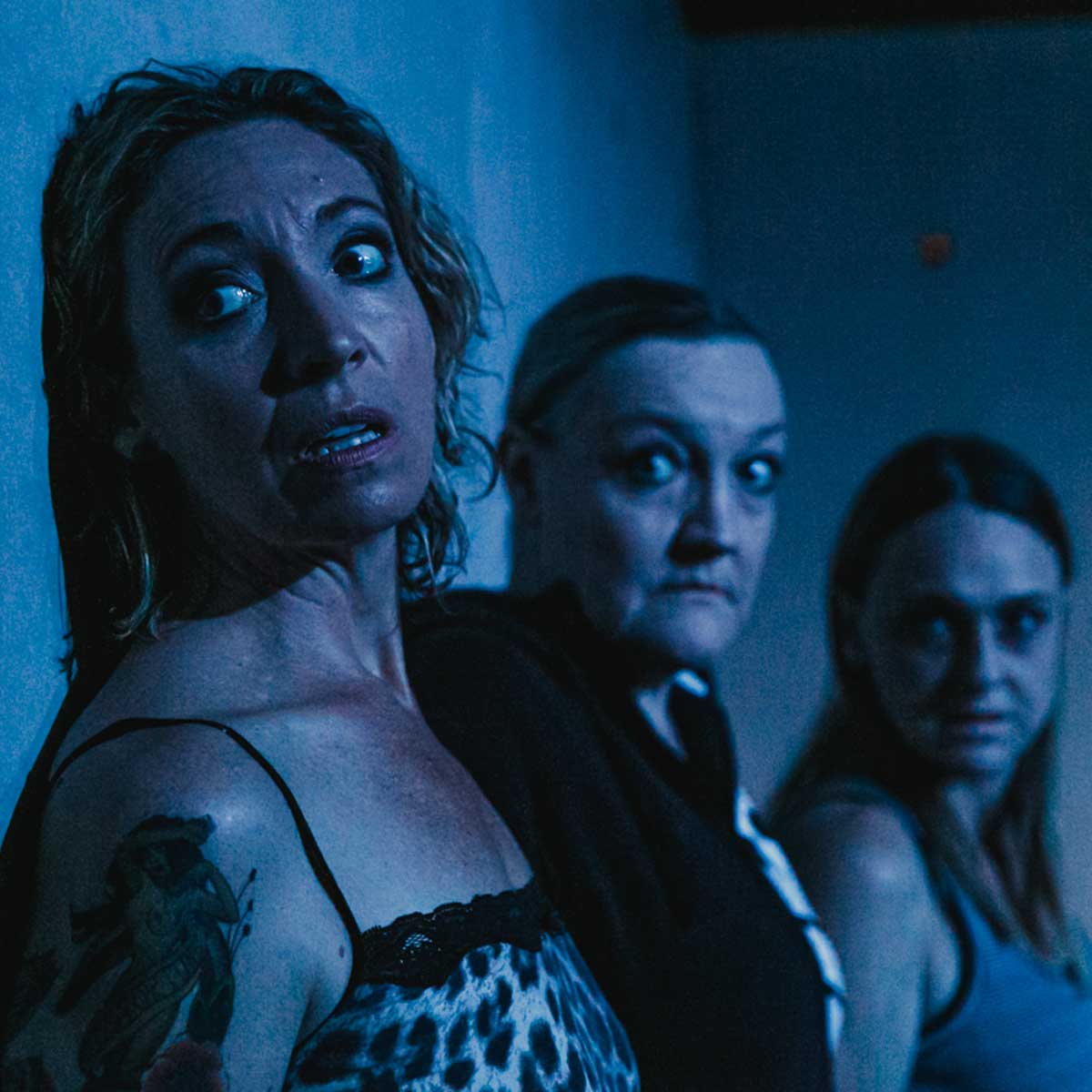 Dates:
When a woman swears, or spits, or screams, or shouts, laughs too loudly, or fights, really fights, or fucks too much and wears too much lipstick or none at all, all we want to do is lock her up or cross the street.
Out of control women are a sight to behold. They're terrifying, electrifying, and everything that women shouldn't be or so we're told. This is the story about three such women. Their names are Billy, Bobby and Sam, and you will never forget them.
After a sell-out season in 2019, Patricia Cornelius's multi-award-winning play SHIT returns to the Mullumbimby Drill Hall Theatre by public demand on 12-28 March 2021. Staring Claire Atkins, Kate Foster and Kate Horsley. Reimagined and directed by Liz Chance, with sound design by Paul Pilsneniks, choreography by Kate Holmes and lighting design by Tone Wand.
Playwright – Patricia Cornelius
Patricia Cornelius is a multi-award winning Australian playwright, screenwriter and novelist. SHIT first premiered with the Melbourne Theatre Company, and is a four-time Green Room Award winner, including Best Writer. She has written more than 30 plays including Big Heart, Do Not Go Gentle, The Call, Slut, Love, Fever, Boy Overboard, and Who's Afraid of the Working Class?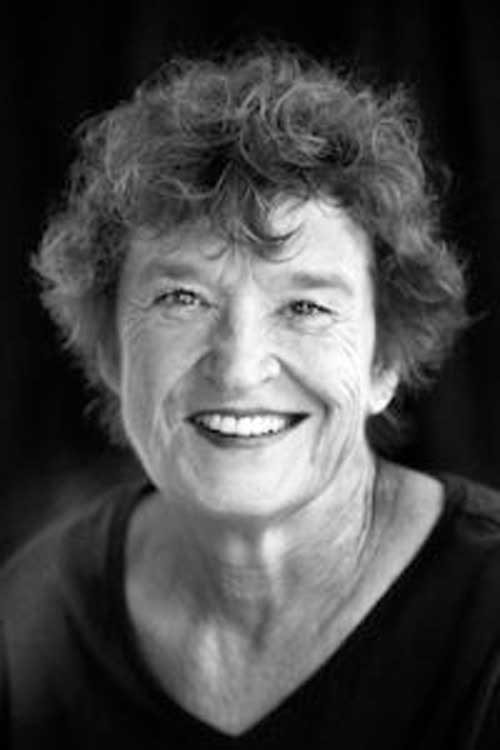 Director – Liz Chance
Liz Chance is a veteran of stage and screen with more than 30 years' experience as an actor.
She has appeared on just about every Australian stage and in more television than she can remember, including A Country Practice, Home & Away, Water Rats, Blue Heelers, Rafferty's Rules, and G.P.
For more than a decade, Liz also directed and taught at NIDA, teaching Australian luminaries including Cate Blanchett, Sam Worthington, Jeremy Simms, and Damon Gameau. In 2020 Liz came out of retirement and was appointed Artistic Director of the Drill Hall Theatre Company.
Claire Atkins
Claire Atkins is a multi-disciplinary artist with a keen interest in screen and theatre production.
She has written, directed and produced a number of short films and documentaries including, One Little Room, The Adventures of Max & Lil, The Super Fantastical Delicious and Magical Illustrated World of Tamsin Ainslie, and No Bloody Way. Acting highlights for stage include SHIT and The Call by Patricia Cornelius and Hotel Sorrento by Hannie Rayson. Most recently she appeared in EDEN on Stan and Deadlock for ABC TV. In 2020 she released her debut album Eternal Return produced by Paul Pilsneniks.
Claire holds a Bachelor of Art Education from The UNSW College of Fine Arts, and in addition to her own studio practice, has worked for many years in a range of arts related fields as a planner for major cultural events and venues, an editor on arts magazines, a publicist, and as a casting assistant for film and television.
Claire is thrilled to be playing the role of Sam in The Drill Hall Theatre's second season of SHIT.
Kate Horsley
Kate trained at The University of London (Goldsmiths College), where she obtained a Bachelor of Arts in Drama and English Literature, and a Master of Arts in Theatre Arts.
She worked as a professional actor in the UK, working largely in repertory theatre, where more often than not, two Shakespeare plays were rehearsed over two weeks and performed over the next four weeks! Only for the young and brave…
Favourite roles included Viola in Twelfth Night, Rosalind in As you like it, Titania in A Midsummer Nights Dream, Luciana in The Comedy of Errors and Nurse in Romeo and Juliet.
On moving to Sydney, Kate played Helena in A Midsummer Nights Dream, Kate in Taming of the Shrew, Toinette in Moliere's Imaginary Invalid and directed a production of Twelfth Night to critical acclaim.
On relocating to the Northern Rivers in 2003, Kate took on the most challenging role to date, raising three children under three whilst studying for a Bachelor of Psychology which she completed in 2016.
In 2007 Kate performed in two separate Hot Shorts for Drill Hall Theatre and was enticed back in the 2011 Hot Shorts when she performed in Buy Robot which won the Peg Gloor prize and Best Actor.
Most recently she performed in Patricia Cornelius' SHIT, and The Call. She is delighted to be performing in The Drill Hall's second season of SHIT as Bobby.
Kate Foster
Kate's first acting class with the Basin Theatre Company at the tender age of four, inspired a love of all things theatrical.
17 years of competitive dance saw her as a regular on the stage and lead to a slate of musical theatre credits including The Pirates of Penzance, Oliver, Pippin, Guys and Dolls, Merrily We Roll Along and The Little Prince. An experienced and talented choreographer, she has worked on Rent, Life's a Circus, and as director/choreographer for A Slice of Saturday Night, Bring Down the House and Avenue Who?
Some of Kate's performance highlights include SHIT, Dr Faustus, White Paper Flowers, Come Back to the Five and Dime Jimmy Dean, Jimmy Dean and Dogg's Hamlet, Cahoot's Macbeth. And her short film credits include Four Past Friday and Axis of Evil.
Kate has a Bachelor of Performing Arts from Monash University and for many years worked as a talent agent for film, television and circus. In 2014, Kate returned to the stage after a sixteen-year hiatus, performing in 5 Women Wearing the Same Dress and Becky Shaw for The Drill Hall Theatre Company. In 2019 and 2017 she directed Calamity Jane and Little Shop of Horrors for the Bangalow Theatre Company, winning Best Director for a Community Theatre Musical at the Gold Coast Area Theatre Awards.
Kate is excited to be back on the stage in the challenging and liberating role of Billy.
CREW
Stage Manager: Cathy McDouall
Sound:  David Steward
Lighting:  Geoffrey Moon
CREATIVE TEAM
Production Design:  Claire Atkins
Sound Design:  Paul Pilsneniks
Lighting Design:  Tone Wand
Choreography:  Kate Holmes
Photography:  Kate Holmes
Set Construction:  Luke Atkins & Arien Breeze